The 20 years of Fantassia park at the unicorn attraction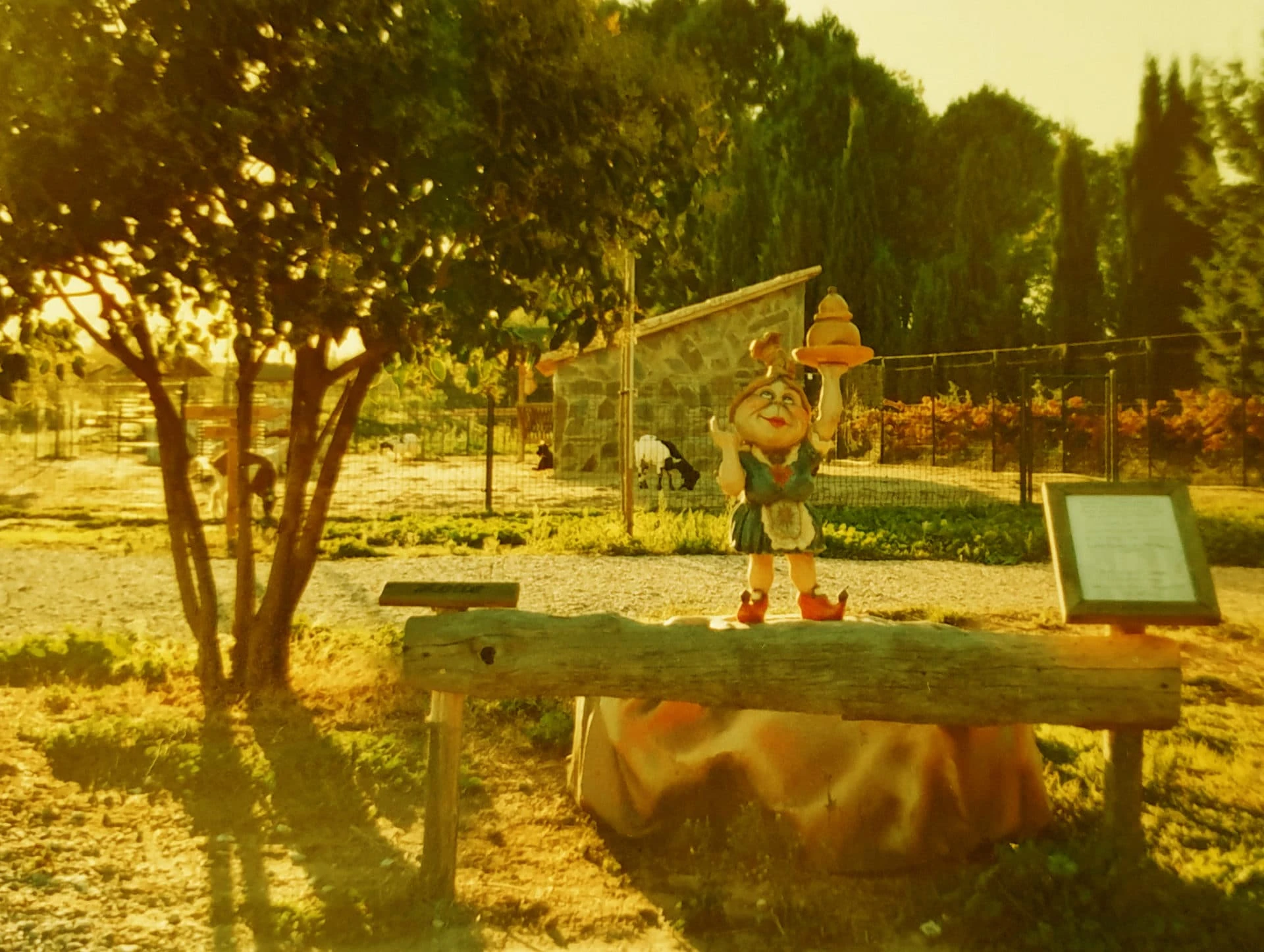 2023 is the 20th anniversary of the Fantassia theme park. The opportunity for a flashback on the history of the park and its evolution. In this article, focus on the attraction of the unicorns.
20 years ago, some dwarf goats

When the Fantassia amusement park opened in 2003, this area housed dwarf goats. The park was called, at that time, "Le Royaume des Lutins" ("The Kingdom of the Elves"). A quiet walk would take you to discover farm animals, and only mischievous elves populated this magical kingdom.
Thus, dwarf chickens, ducks, black swans, doves, guinea pigs and even dwarf goats lived there. Milka, Lolo, Esméralda, and even Noiraude welcomed you as soon as you entered. The children could then give them some seeds to eat behind their barrier. In fact, it was not possible to enter their enclosure. Indeed, we have always wanted to maintain a distance between man and animal in order to ensure their peace.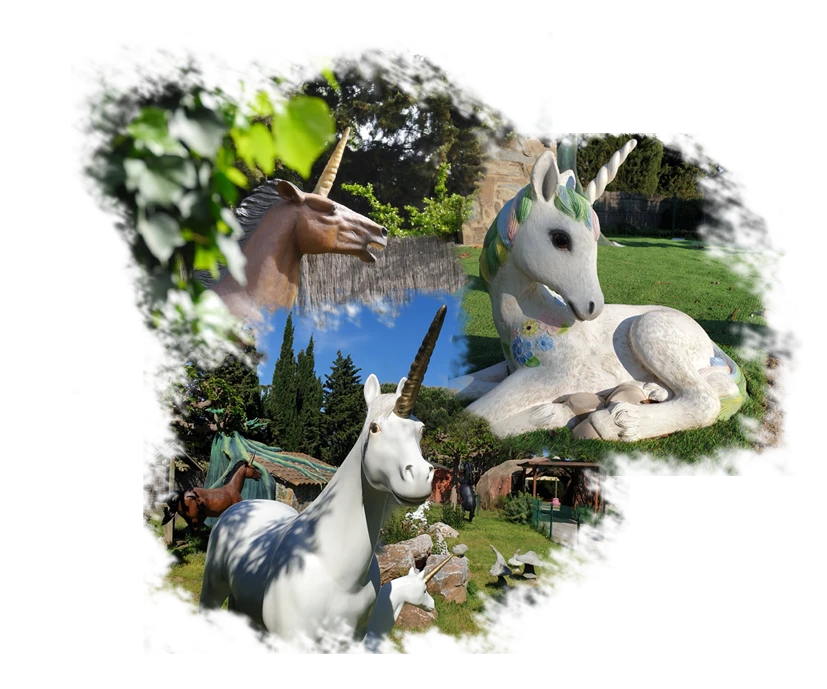 Today, some mighty unicorns

When the dwarf goats disappeared, the unicorns took up residence in this magical enclosure. Today, you will still be able to see their former sheepfold which has become a mysterious household.
If you wanna know, these fantastic creatures are making their entrance in 2017 at the first attraction at the Fantassia leisure park. They evolve in a landscape straight out of fairy tales. Fairy trees, multicolored mushrooms, a real enchanted forest to delight young and old dreamers.
The decorations are created by the park's artist, Aude. Shes uses resin for the unicorns and concrete for the trees and the mushrooms.
This scene is very fragile, you will therefore not be able to enter their enclosure or ride one of their majestic unicorns. But maybe one of them will let their snout be stroked…