Fantassia Park is a bucolic walk to share with family or friends.
In order to make the most of your visit, we inform you that we no longer accept entry 1 hour 30 before the park closes.
No online ticketing. Payment is made directly at the park reception on the opening days and times.

At the Fantassia attractions park, benefit from a €1 reduction per entry on presentation of the "Sortir les Kids" card.


At the Fantassia attractions park, benefit from a €1 reduction per entry on presentation of Trainbus transport tickets from Canet-en-Roussillon indicating our promotion.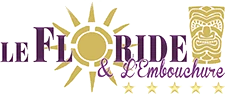 Are you staying at the Le Floride or l'Embouchure campsite in Barcarès? So buy your tickets directly at the campsite and get a discount at the Fantassia attractions park.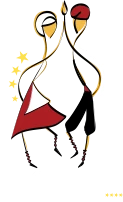 Are you staying at La Sardane campsite in Argelès-sur-Mer? Then come to the reception of our park. With proof of stay at this campsite, you get a €1 discount per entry.

Except dematerialized ANCV
Are we continuing to prepare your visit?
Consult the timetables and access to the Fantassia attractions park
It should be noted that, when you arrive at the Fantassia attractions park, easy-to-access parking for all types of vehicles is at your disposal. What's more, it's free!
Then, as soon as your ticket is purchased at the cash desk, you will have access to the entire park.
Indeed, we remind you that there is no fairground ride. To be honest, these are quiet attractions and games to play during your walk.
As usual, you forgot your camera at the car! Or, to take another example, the little one's cuddly toy. Even if the entrances are paid, you can go back to the car and come back. And this in order to avoid any anger!
In addition, we would like to remind you that Fantassia Park is an outdoor activity. Also, once your ticket has been purchased, it will not be taken back, exchanged or refunded.
Therefore, choose a nice day to visit the place. However, if you wish to brave the rain, no refund can be requested. However, in the event of particularly bad weather (very heavy storms), we can give you the opportunity to come back, free of charge, to visit us under a milder sky.
Anyway, the management will alone be empowered to grant it to you.
In this regard, the weather forecast of the day is here!